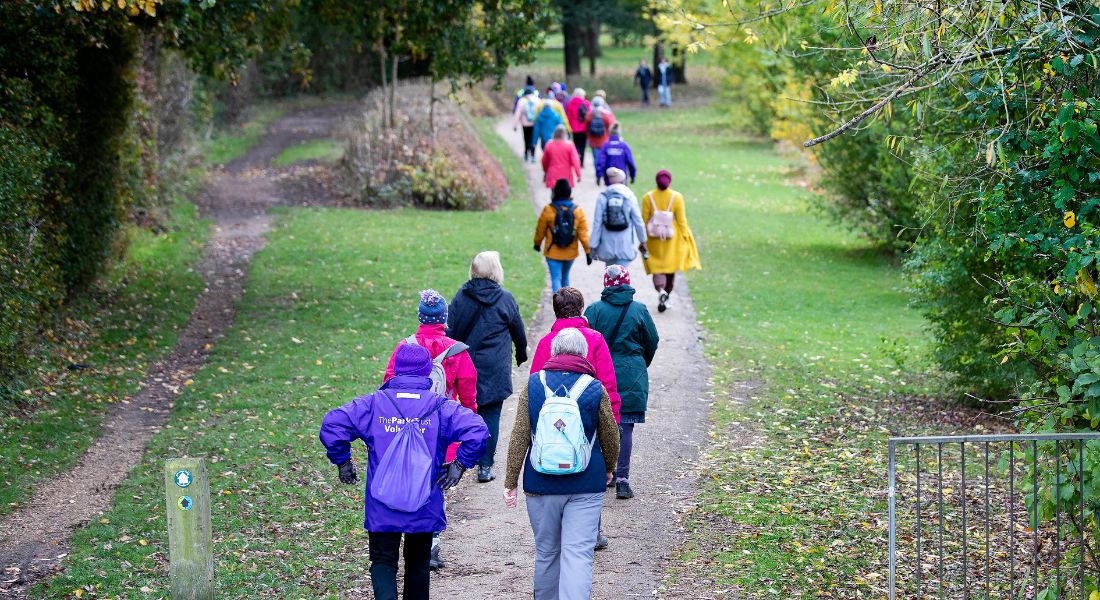 Women's Walking Network: Tattenhoe Valley
Tattenhoe Valley
Thursday 02 February
Explore Tattenhoe Valley Park, a scenic park that boasts a variety of wildlife, with our Women's Walking Network this month. On Thursday 2nd February at 10am our walk leaders will guide you on a 4-mile walk that goes through Tattenhoe Valley Park and Howe Park Wood at an active pace.
To take part, please book your spot for £1 per person. Make sure to come dressed appropriately for the weather, with sturdy footwear. We would also advise you to bring something to drink.
Meeting location: Tattenhoe Pavilion, Tattenhoe Valley Park.
What3Words /// races.chairs.united
The Women's Walking Network is a great way to discover the hidden gems of Milton Keynes while encouraging women to come together and make new friends! Held on the first Thursday of every month, we visit a new park to give women the chance to explore all the green spaces we care for.
Please note that these walks are run at quite an active pace, covering around 4 miles within 2 hours. If you're looking for something a bit gentler, then we would recommend trying out our Discovery Strolls.
Unfortunately, we don't accept dogs on the walks, except for assistance dogs. Please be aware there are no toilet stops along the route.
Organised by: