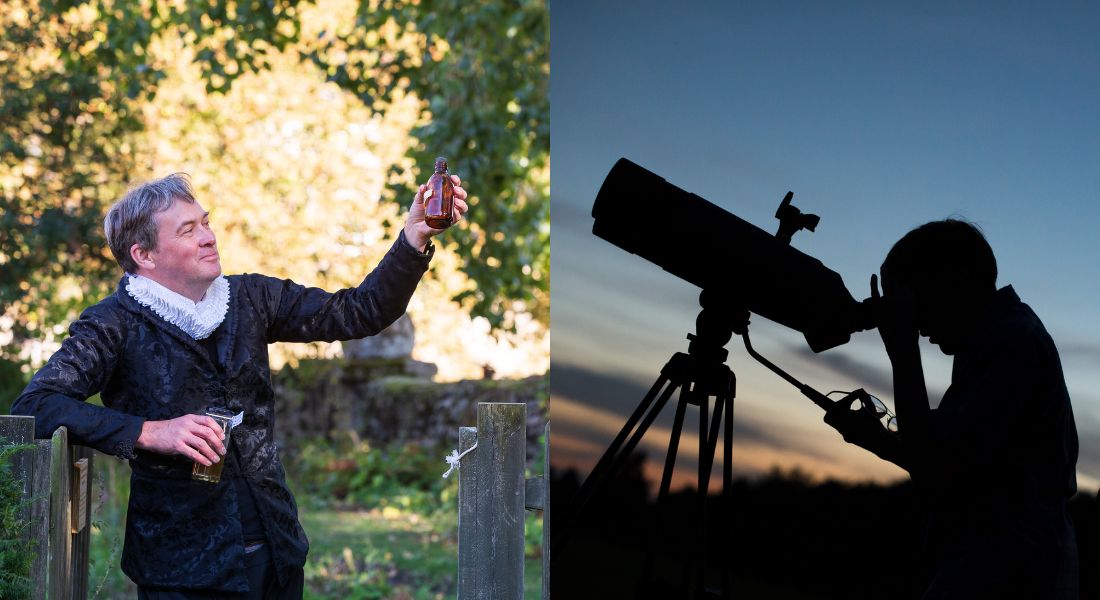 Stars in the Park: The Scientist and the Sorcerer
Great Linford Manor Park
Friday 17 February
The worlds of astronomy and astrology collide this October at Great Linford Manor Park. Bring the family and learn how our knowledge of the planets and the stars have grown over time. 
In this interactive event:
Step back in time and discover how we studied the stars in the 1600s with our costumed sorcerer, Rev. Dr. Richard Napier, who lived and ran a medical practice, studying the stars, in Great Linford long ago. Click here to find out more about Richard Napier.
Learn how to read the stars in today's night sky with UK Astronomy.
Discover the difference between astronomy and astrology.
Get hands-on with telescopes and put what you've learnt into practice out in the park.
Time: 6pm - 8pm
Event location: Milton Keynes Arts Centre, Parklands, MK14 5DZ.
Parking is available at Milton Keynes Arts Centre car park and in the Church Meadow overflow located off Parklands at the above postcode.
This event is suitable for families. It will begin with a lesson held inside Milton Keynes Arts Centre's gallery before you head out into the park to study the sky using equipment with UK Astronomy.
Please dress for the weather as we will be spending some time outdoors. 
This event is wheelchair accessible. A hearing loop is available upon request from events@theparkstrust.com.
Organised by:
Other events you might be interested in...